Published by Talisman online, 2020
In the Recital Hall of WKU's Fine Arts Center, the black students of the forensic team sang, spoke and cried. As the students performed, the auditorium rang with powerful messages of black empowerment.
The WKU forensics team held the fifth annual Black Excellence Exposition on Feb. 27. This student-organized event celebrated black history and culture while showcasing the talents of the black members of the forensics team. There were six performances that included singing, poetry, prose, informative speech and literary interpretation.
"It's a way for us to celebrate our blackness and our black history and also to get things off of paper and show that these things are real," Rickey Williams said.
Williams is a junior from Chicago who organized the Black Excellence Exposition.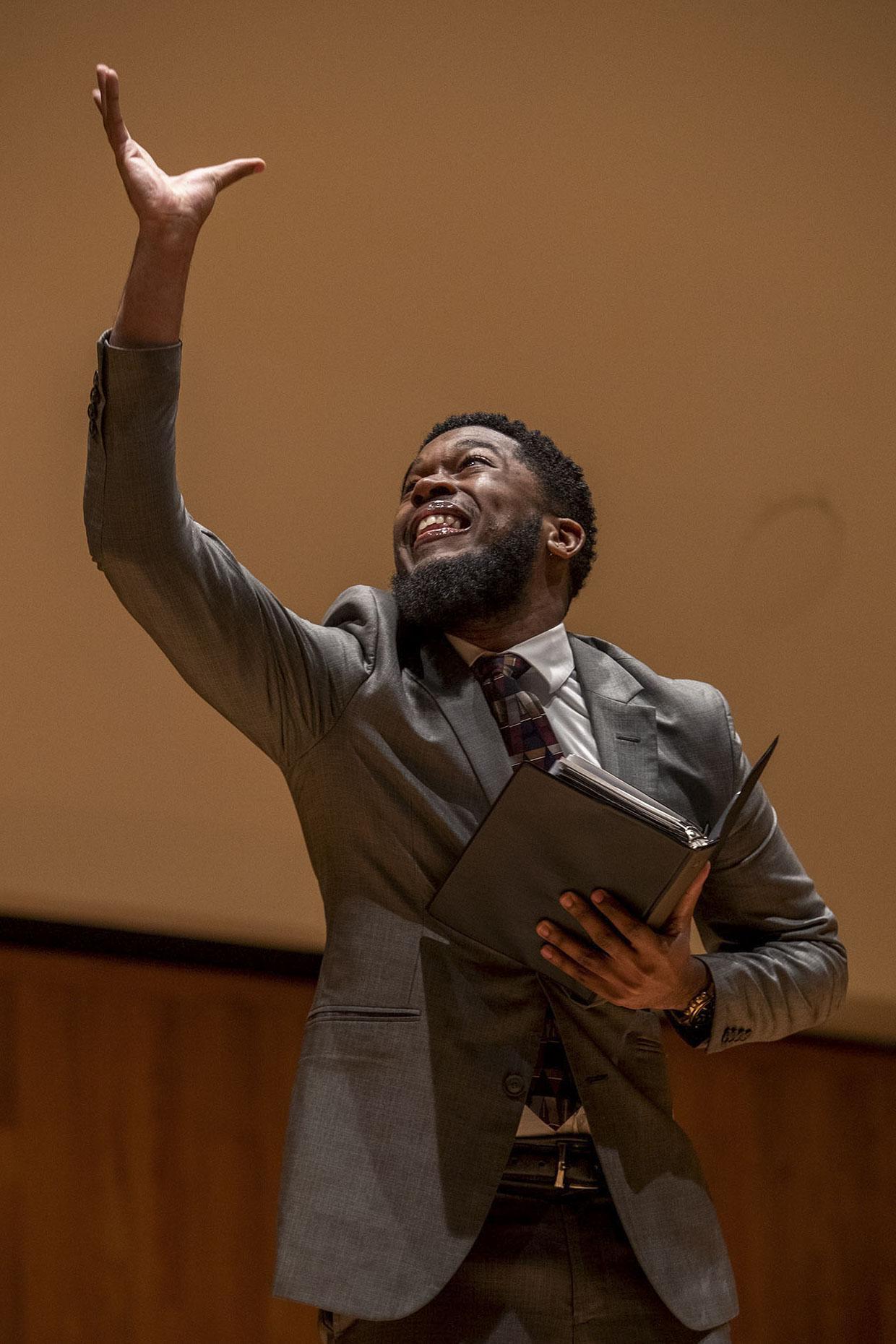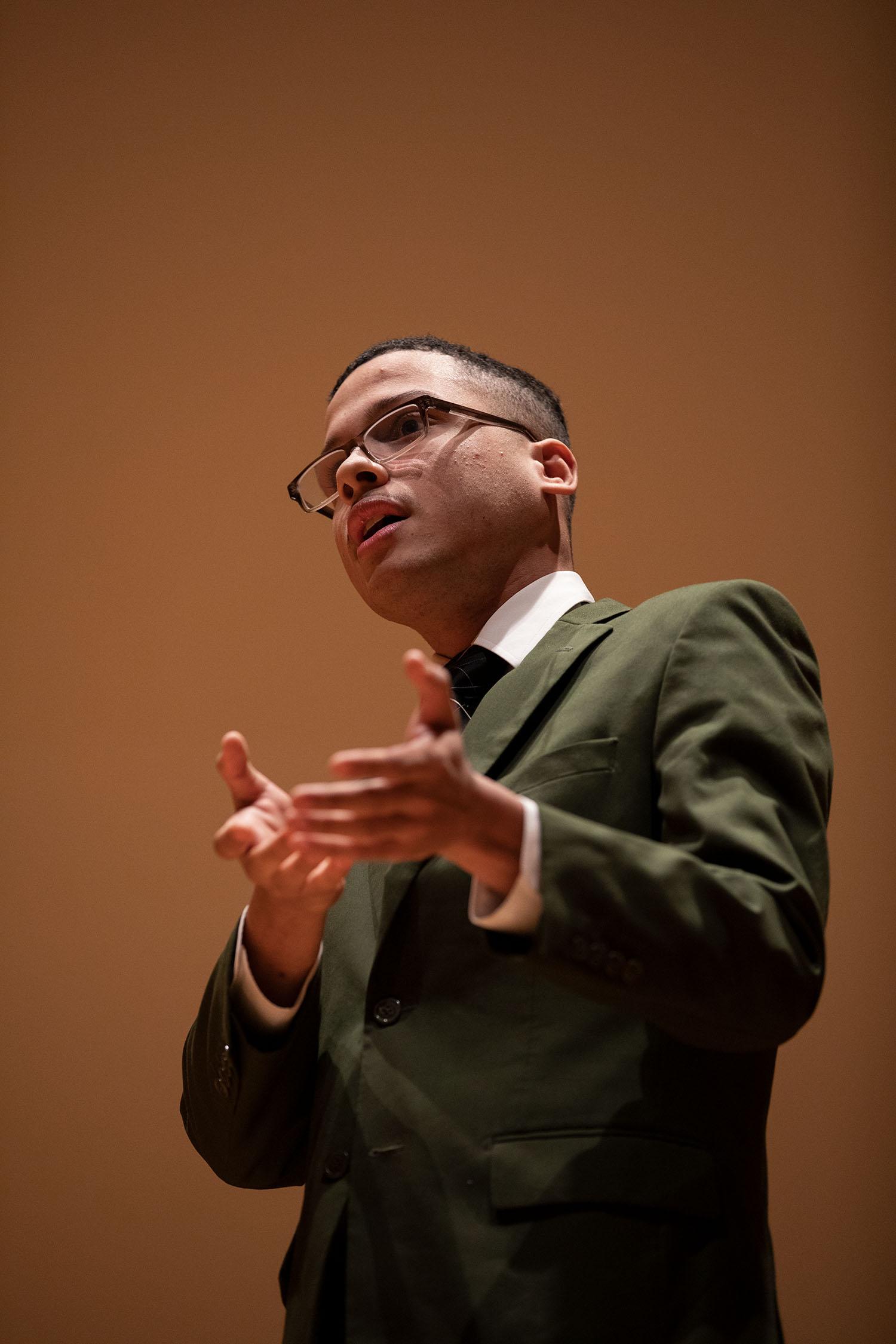 The first performance of the evening was a rendition of "Lift Every Voice and Sing" by James Weldon Johnson, sung by Ashley Roberts.
The following performance was from Ryan Gosling, a junior from West Palm Beach, Florida. Gosling delivered an emotional and dynamic piece of poetry reflecting on the injustices that occurred during the Civil Rights Movement by repeatedly speaking quietly then fluctuating to a louder tone. Gosling incorporated movements and facial expressions that were expressive and kept the audience engaged, many of them snapped throughout his performance.
After Gosling, Warren Forstmann gave an informative speech on the lesser-known history of Central Park in New York City. Forstmann delivered a speech from memory about Seneca Village, a thriving black community that was destroyed by the city to build what is now Central Park.
The fifth performance of the night was by Derek Collins. Collins performed an original interpretation of "I Write About the Black Boy" by Joseph Capehart. This piece that touched on issues facing the black youth, amongst others, was delivered with an emotional intensity that was both engaging and informative, bringing one audience member to tears.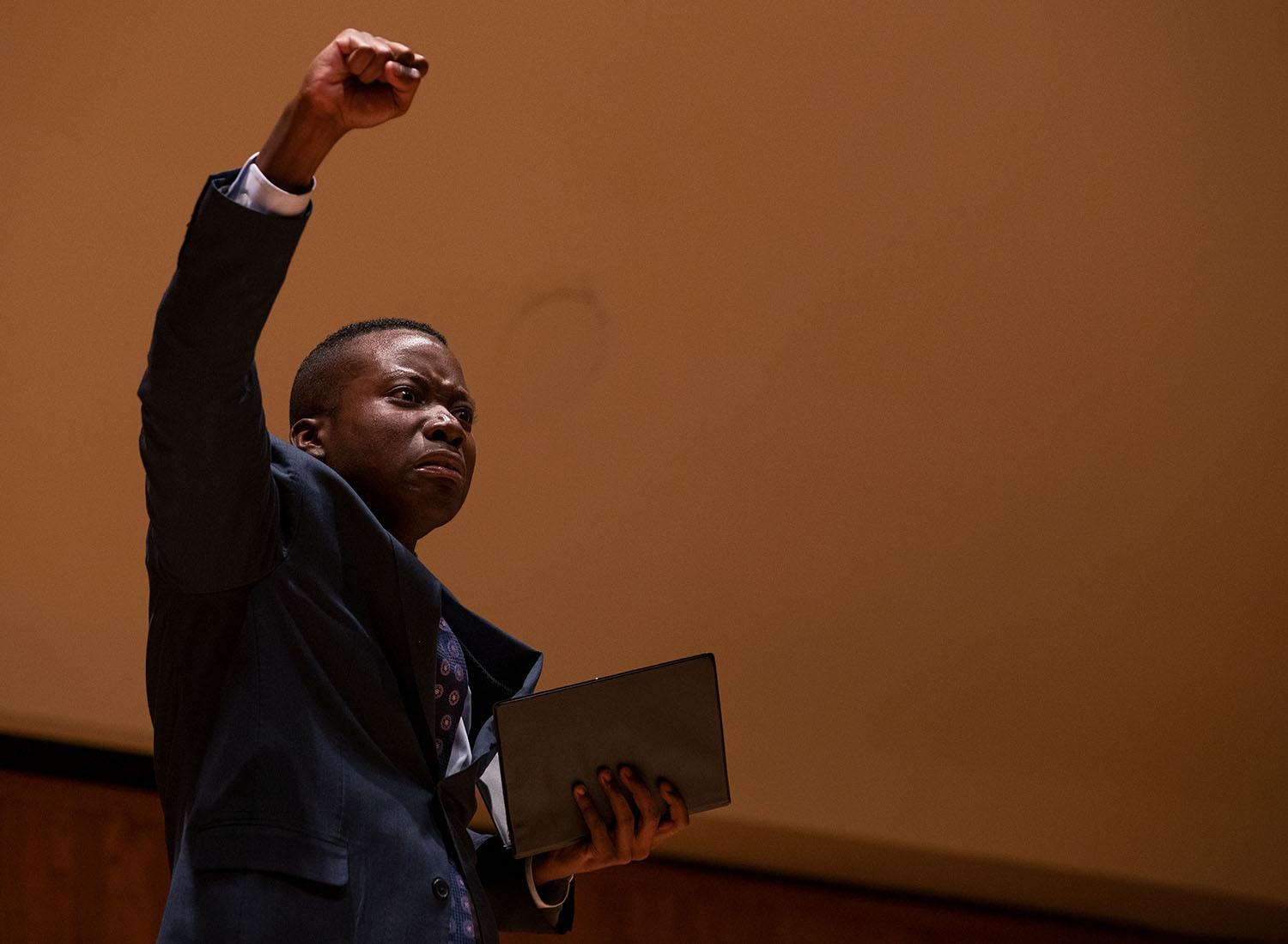 The following performance was an informative speech by Symone Whalin about the work and importance of activist Assata Shakur. Shakur is best known for her work in Civil Rights activism with the Black Panther Party and the Black Liberation Army between 1971 and 1979, according to Black History 365.
Following Whalin was Williams, the event organizer. Williams delivered an informative speech about Disney's films, including "Dumbo," "Peter Pan" and "Song of the South," that he said are racist. He shared how to him, these films harm children who consume a racist interpretation of black people apparent in the films.
The final performance of the night was an interpretation of "The Color Purple" by Alice Walker, which was performed by Tayland Ratliff and Zakkiyah Sanders. The duo performed a dramatic reinterpretation of the award-winning novel about a young, poor black girl who is abused and raped by her husband.
This event is very important to the black students of WKU and the forensics team, Ratliff said. Attending a predominantly white institution, Ratliff said she finds events like these are a great way to improve representation of black students on campus.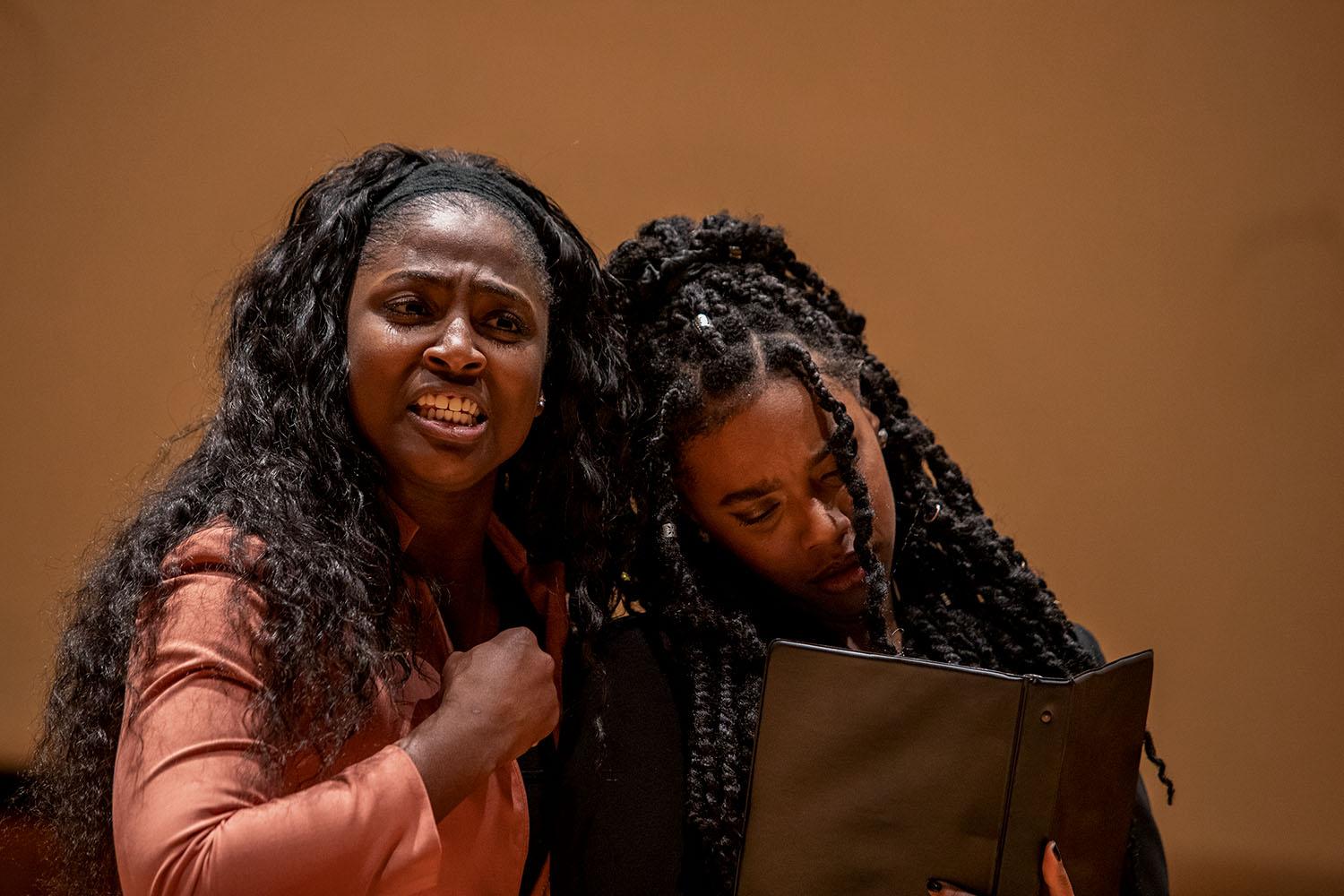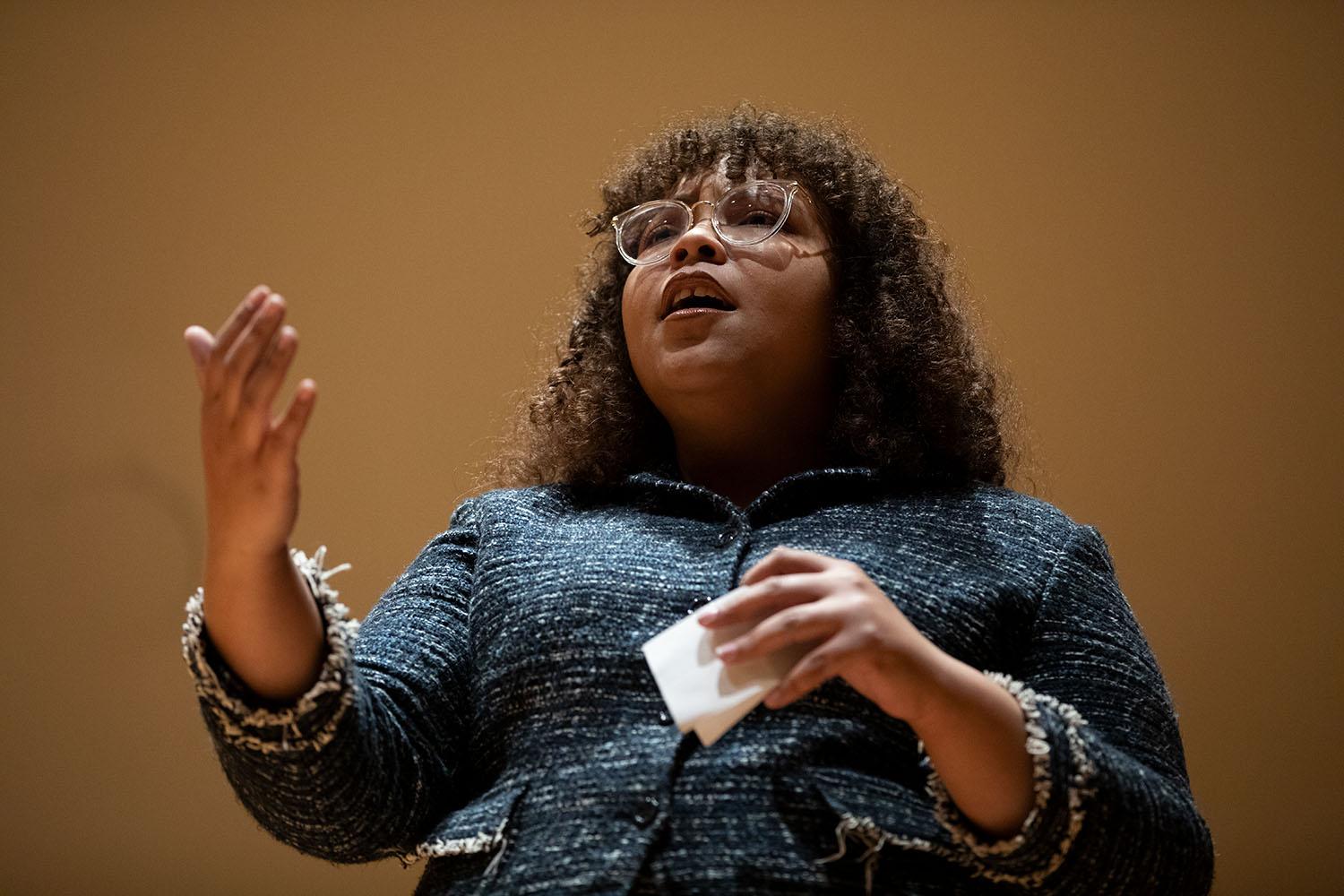 "It's incredibly important that we have events like this to kind of showcase what were about and what our culture means to us and how important it really is for us to share messages we actually care about," Ratliff said.
The Black Excellence Exposition is an entirely student run and organized event, said Ganer Newman, director of forensics.
"I'm here to open the doors and to lock up and to support them if they have any questions about anything, but this is their event and something that I just get to appreciate and enjoy," Newman said.
Newman said black excellence isn't just showcased at this event, but all over campus.
"I see black excellence every day when I'm in the office and everyday in my interactions with students all across this incredible campus," Newman said.