Published by Talisman online, 2021
It's a calm Friday morning at Shipley's Valor Station. The distinct, stagnant smell of motor oil and rubber permeates the cool, sunlit garage. With the ring of a bell hanging above the entrance to the garage, Terry "Tooter" Shipley quickly and politely hangs up the phone to address the customer, who he and his young helper, Hayden Murphy, both greet with a handshake and friendly small talk.
"How can I help you today, Father?" Shipley said to the priest.
"Just came in to say 'Hi' and check in," the customer responded. After the three finished conversing, the customer made his way out.
"Have a good day, Father," said Murphy, Shipley's sole employee. No business was discussed — just casual conversation and a few laughs. 
Murphy, a junior at WKU, began his relationship with Shipley when his alternator broke in early 2020. Shipley let him borrow some tools and even ordered him some parts to repair his car. Murphy was looking for a job, and because they had hit it off when working on his car, Shipley hired him on the spot.
"I knew that I would have fun; I knew I would meet people," Murphy said. "I was there once or twice before I started working there, and I had already met a bunch of people from around Bowling Green."
Shipley has owned Shipley's Valor Station since he bought it from his father, James Edward Shipley, in 1997. His father, who ran the Chevron-owned station since 1954, bought it from the company in 1982. It's been in the family ever since.
"Dad was a great guy. Everybody loved him. He just had that personality, that charisma about him. Women loved him," Shipley said with a grin and a laugh.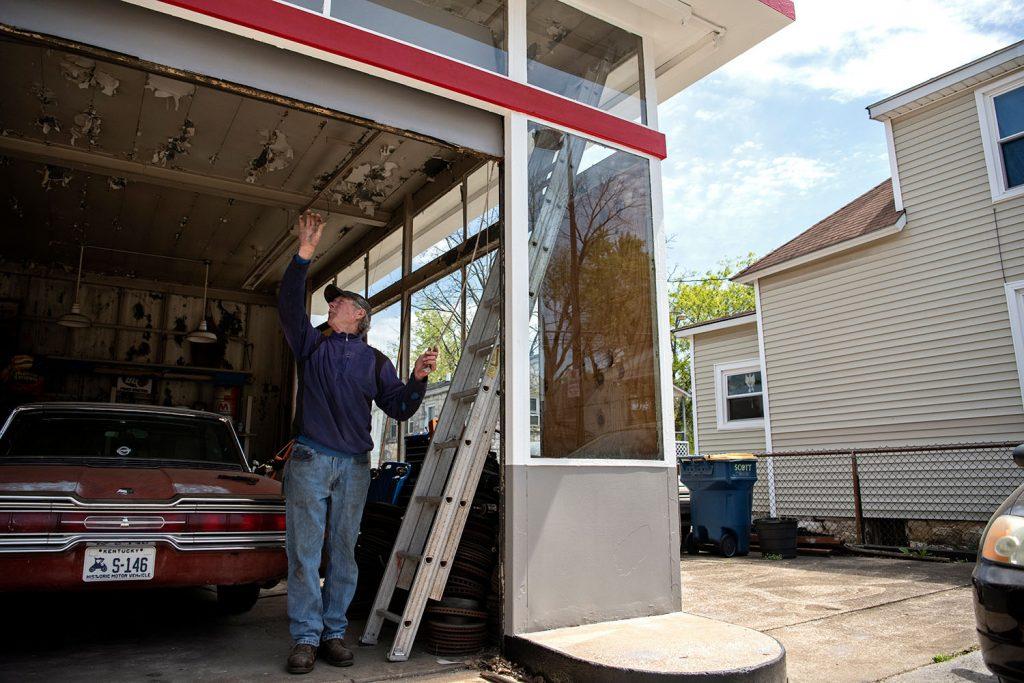 Shipley said there was an article in the Standard Oil magazine where they referred to his father as "Mr. Friendly." He began rummaging through drawers and folders of the old, metal desk that sits in the front of the garage, beside a framed portrait of his father. Shipley's old, battered hands had a layer of grime so worn that one would imagine it impossible to wash off, no matter how much soap or water was used. These are the hands of a man who has worked in a garage since he was 10 years old.
Shipley, now 63, started working in the garage around the summer of 1968, when he wasn't in school.
He liked spending time in the garage, even as a kid.
"It was fun, even though I probably didn't help out a whole lot," Shipley said.
His mother, although, wasn't very fond of it.
"She didn't like it because when I got home a lot of times, the bath water would be black," Shipley said. "I would get back here and roll around on the floor just to see how dirty I could get."
Shipley learned a lot from his father during this time, beyond just how to fix cars.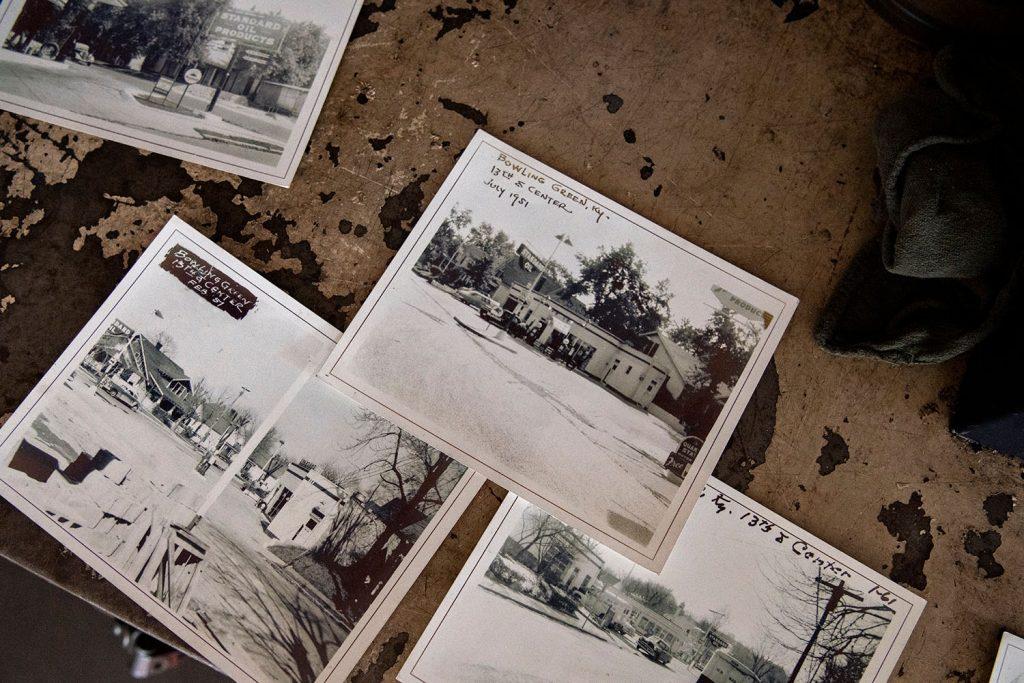 "I learned how to deal with people," he said. "I learned about the different, what I would say, walks of life."
While the station has changed hands a few times since it opened in the 1950s, almost nothing has changed. Shipley's is a full service gas station, meaning when a customer comes to get gas, they get to sit in their car while Shipley pumps the gas, cleans the windows, checks under the hood and sweeps out the front floorboard.
"You don't see any because we're the last one," Shipley said.
The station attracts an older crowd, some of whom have been coming to the station since he was a kid, he said.
"I'd say the majority of our customers have always been older people that like the service," he said. "You know, where they don't have to get out of the car, and we put the gas in."
Bowling Green junior Kennedy Gott, Shipley's niece, said it's Shipley's acceptance of different lifestyles that sets his station apart from any other in Bowling Green.
"No matter who they are, whether they're a lawyer in Bowling Green, or whether they're a homeless person, he gets to know every single person that buys a coke from his machine," Gott said.
Growing up, Shipley always knew that he wanted to take over for his father.
"I remember when we graduated from high school everybody would ask me what I was going to do, and I said, 'Well I guess I'll be at the station the rest of my life,'" Shipley said.
According to Gott, the station is like a second home to Shipley.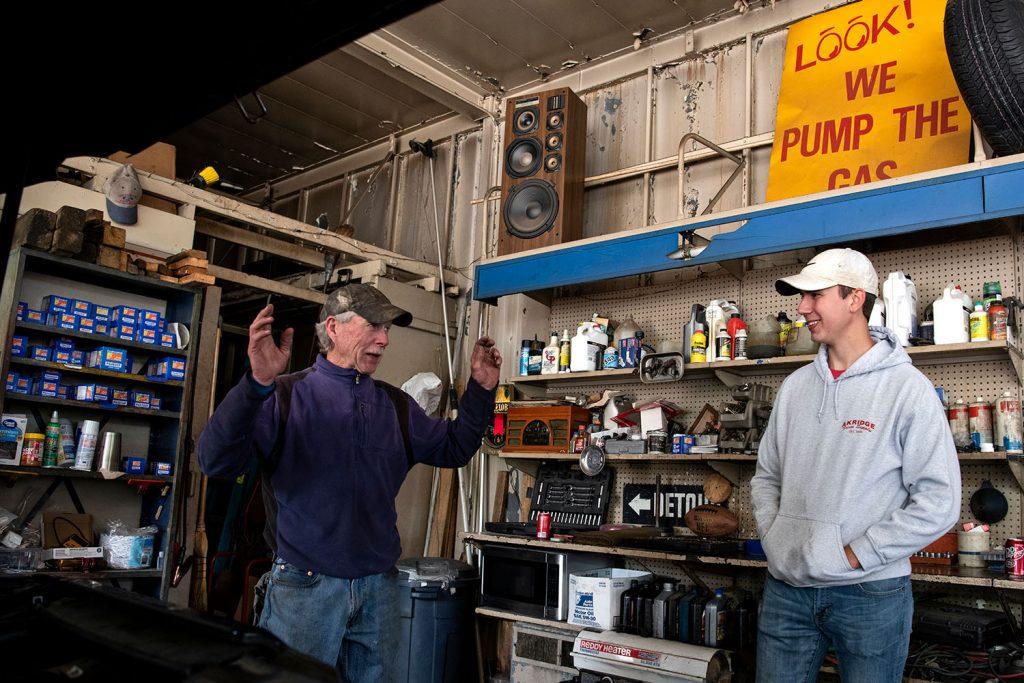 "He loves the station," she said. "He goes in on his off days; he loves being there even if he doesn't have to work."
According to Shipley, sometimes the station feels more like a clubhouse than a gas station. When he and some of his regulars get together to chat, it's almost like a window into a different time, he said.
"That's the way it was back in the day. That's what guys did," he said. "Well, guys still do that here. They'll come in, and we've got chairs back there, and they know where they're at, so they'll pull them out and just sit there and shoot the shit."
Shipley has no plans of retiring anytime soon; however, he doesn't plan on passing down the station to his son or anyone else when he can no longer work.
"After me, then it's … it's over," Shipley said.
Shipley's Valor Station hasn't changed in over 40 years because it's been owned by the same family for over 40 years. While many have the know-how and the resources to take over for Shipley, it simply wouldn't be the same, because there never will be another Tooter Shipley.
"They don't make 'em like that anymore," Murphy said. "He's the most once in a generation, once in a lifetime kind of person you can be around."